In today's competitive business environment, choosing the right accounting software can make or break your enterprise. Many businesses start with QuickBooks Online due to its ease of use and widespread recognition. However, as you scale, you may find that Reckon One fits your evolving needs better.
This blog aims to guide you through the essential features and benefits of Reckon One and why choosing to Migrate to Reckon via MMC Convert could be your best business decision this year.
Features of Reckon One Accounting Software
1.Cloud-Based Solution
In this digital age, cloud-based solutions are more necessary than a luxury. Reckon One offers you the flexibility to manage your financials from anywhere, whether at the office, at home, or on the move.
2.User-Friendly Interface
Navigating through complex software can be a daunting task. Reckon One has an intuitive user interface, making it incredibly user-friendly—even for those who aren't tech-savvy.
3.Comprehensive Reporting
Understanding your business metrics is vital for growth. Reckon One provides an array of custom templates, allowing you to focus on what truly matters for your business.
4.Inventory Management
Efficient inventory management is critical for any business, and Reckon One excels in this area. Real-time updates ensure you are always informed and make calculated purchasing decisions.
5.Multi-Currency Support
For businesses operating on a global scale, multi-currency support is indispensable. Reckon One makes it effortless to handle various currencies.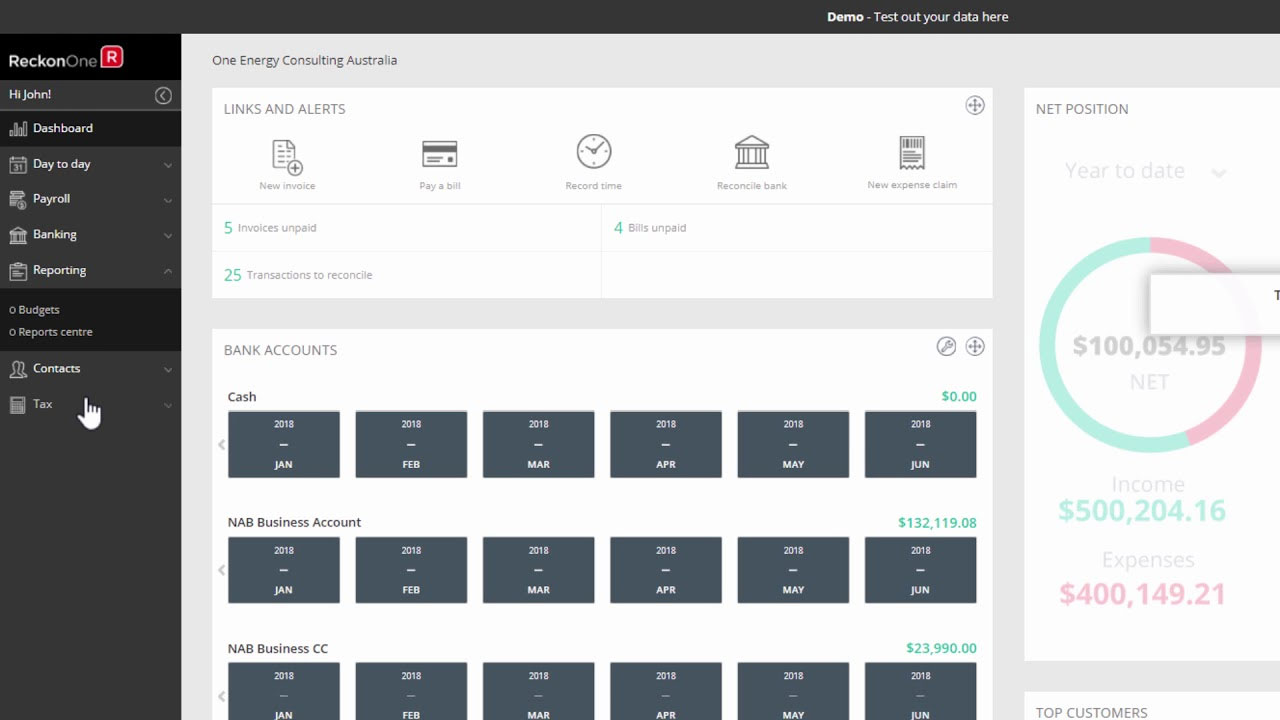 Benefits of Reckon One Accounting Software
1.Data Security
When it comes to your financial data, security is paramount. Reckon One offers robust security features that keep your sensitive information well-guarded.
2.Scalability
As your business grows, your accounting software should grow with you. Reckon One allows you to efficiently scale your package according to your business needs.
3.Integration
Reckon One can seamlessly integrate with various third-party applications, enhancing functionality and streamlining your business operations.
The Conversion Process with MMC Convert
Deciding to Migrate from QuickBooks Online To Reckon One is made easier with MMC Convert. Here's what you can expect:
Data Assessment: Our team will examine your existing QuickBooks Online data to ascertain your unique conversion needs.
Customization: If your business requires customized data fields, MMC Convert covers you.
Data Transfer: After preparation, we manage the data migration, ensuring historical data, multi-currency transactions, and payroll details are all correctly transferred.
Final Review: A thorough review is conducted post-migration to confirm data accuracy.
Post-Conversion Support: Our support extends beyond the migration process, helping you adapt smoothly to your new system.
Why MMC Convert for Migrate to Reckon One?
MMC Convert is the go-to solution for businesses looking to switch accounting software. With years of experience in the migration sector, we ensure a hassle-free transition so you can focus on what you do best—running your business. When you migrate to Reckon One with MMC Convert, you opt for efficiency, security, and a team committed to your long-term success.
If you're contemplating migrating to Reckon One, don't hesitate to Contact Us for more information. Our team is ready to answer your questions and guide you towards business success.