Are you using MYOB Exo for your accounting needs but thinking about making a change? MYOB Exo is shutting down, leaving many businesses in Australia and New Zealand looking for alternatives. One excellent option to consider is Reckon. Reckon is a leading provider of accounting software products and services. Their software is used by businesses of all sizes, from small businesses to large enterprises. Reckon offers a wide range of features and functionality, making it a great choice for businesses of all types.
In this blog, we'll cover what makes Reckon a good choice, its unique features, and how MMC Convert can make your transition to Reckon smooth and worry-free.
Features of Reckon Accounting Software
1.Cloud-Based Solution
Reckon offers a cloud-based accounting system, allowing you to access your financial records from anywhere. This feature is essential for business owners who are constantly on the move.
2.User-Friendly Interface
The software is designed with a simple and intuitive user interface, making it easy to navigate, even for individuals who are not tech-savvy.
3.Comprehensive Reporting
Reckon's reporting feature allows you to analyze different aspects of your business. It offers custom templates to focus on the metrics that matter to you.
4.Inventory Management
Keeping track of stock levels is effortless with Reckon. The software provides real-time inventory updates, assisting you in making informed purchasing decisions.
5.Multi-Currency Support
Reckon allows you to handle multiple currencies, a feature particularly beneficial for global businesses.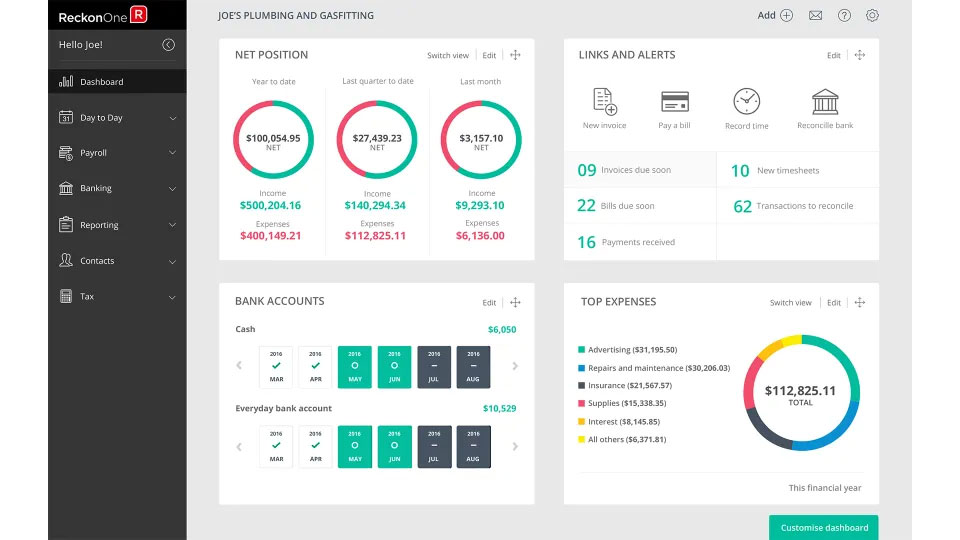 Benefits of Using Reckon Accounting Software
1.Data Security
One of the significant advantages of using Reckon is the assurance of high-level data security, keeping your sensitive financial data safe.
2.Scalability
As your business grows, Reckon scales with you. You can easily upgrade your subscription to accommodate the increased volume of financial transactions.
3.Integration
Reckon provides seamless integration with various third-party applications, enhancing its functionality and making your business operations smoother.
The Conversion Process with MMC Convert
Transferring your data from MYOB Exo to Reckon doesn't have to be complicated. MMC Convert specializes in accounting software migration, offering a hassle-free transition process.
Data Assessment: Our team will assess your existing data to determine the conversion needs.
Customization: MMC Convert has you covered if you require customized data fields.
Data Transfer: After initial preparations, we manage the migration, ensuring all historical data, multi-currency transactions, and payroll details are correctly transferred.
Final Review: A comprehensive review is conducted to ensure data accuracy once the migration is complete.
Post-Conversion Support: Our commitment to your business extends beyond the conversion. We provide post-migration support to help you adapt to the new system.
Why MMC Convert for Migrate to Reckon
If you find Reckon a perfect fit, look no further than MMC Convert. Our migration services team can move your data across to Reckon so you can keep doing what you do best—running a business. We have years of experience migrating businesses from one accounting software to another. With Reckon, you can stay on top of what needs your attention with real-time access to your business information anywhere, anytime.
Contact Us today for more information if you are considering migration to Reckon. We would be happy to answer any questions and help start you on the path to success!