It's that time of year again: Xerocon London – Two days, a bunch of the country's smartest accountants, and more inspiration, ideas and insight than you can shake a stick at. Time for all of us Xero users, Xero ecosystem partners and Xero certified accountants to get in a room together, put faces to names, share tips and find out what's new in the world of Xero.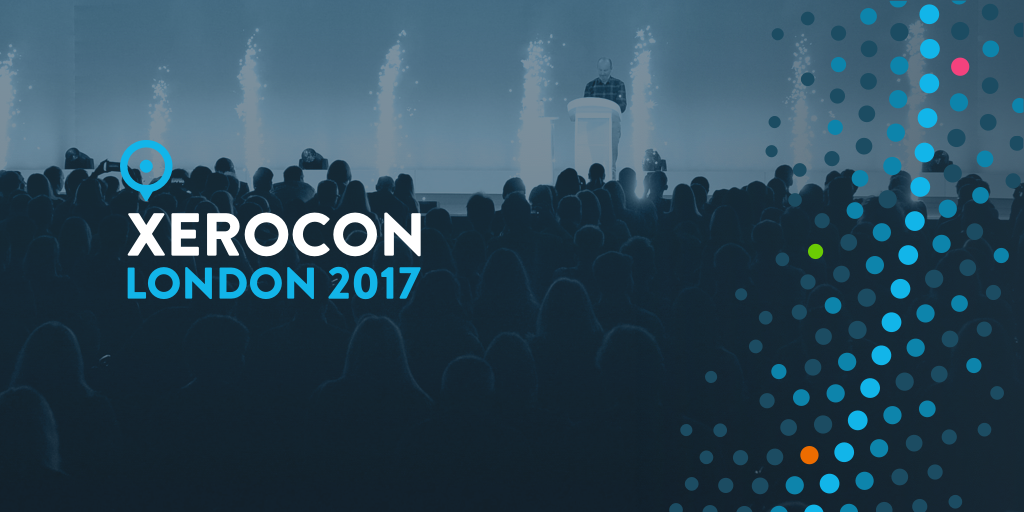 Fred Allen rightly said "A conference is a gathering of people who singly can do nothing, but together can decide that nothing can be done".Xerocon provides you a platform and gives a great opportunity to connect people who can be converted into potential clients.It ultimately brings lot of business on board. One can also learn from various keynote speakers and number of top professionals in real which can prove to be advantageous for the business. The best part of attending Xerocon is its not Xero centric. The industry is, of course, accounting but it's a great platform to learn since there are speakers coming from varied fields making it more interesting like Emma Jones, the founder of small business network enterprise nation, helping thousands of people start and grow their business. ShacharBialick, who is passionate about using technology and who is founder of UK's highest profile fintech startup Curve.accompanied by Other key speakers who are experts in different fields.
Brings business on board
There's no doubt that xerocon provides best networking opportunity. MMC has been a part of xerocon for about 5 years now and it has been a fruitful experience. When we met Rod Drury back in 2011, we found space in the conversion segment. Now,we are one of the most popular Conversion Add-on Partner. ''Its been a memorable journey'' says Ankit Mehta, Co-founder of MMC Convert.
You can't be everywhere
Start ups and add-on partner might find it difficult to be everywhere. Conference just makes it easier. You can introduce yourself to large number of audience. During the two-day conference, you get to meet people from various countries providing interesting services. It definitely helps you and your business grow.
If you have made your mind to attend Xerocon London 2017, Get ready with the following:
Plan the event, keeping in mind the goals.

Go away clear minded. Finish all your existing tasks and meet the deadlines. Begin it with a vision, it will help you reaching your goal.
Make a list of people whom you must meet.
The reason of going to the conference Is meeting colleagues, competitors, senior people in real time who can give you immediate feedback and you can also meet some great speakers and learn new information.
Elevator pitch in 30 seconds
Prepare an elevator pitch which can open the door for you and make your audience understand what you do. Make sure you keep it short but clear.
Business Card and brochures
Make sure you exchange your business card because it speaks a lot on your behalf. Make impressive business card with the necessary details. It will also help you build traffic to your website.
Social media follow up
Before the day of the conference, try to break the ice by following social media strategy. Use LinkedIn to connect with people who are on your meeting list. Upload pictures and interesting content.
Short video
Make sure you prepare a short and interesting video of what you do that makes it clear for the viewer. This video can be used to showcase your business to prospective clients.
Follow up
You meet hundreds of people during the conference and you are also flooded with cards. it is impossible to remember all. Therefore,follow up post conference is a must in order to stay connected, so that when they need your service, you are the first one that strikes their mind.
Thanks to Xero for choosing the best venue Excel, London where businesses cannot help but feel motivated and inspired. We are excited to see you at Xerocon London.
All about London
London is one of the world's greatest business destination. It is the most connected city with direct flight connections to multiple destinations.It also provides the best infrastructure of tubes, buses, taxis to reach from A to B. This city has much more to offer which includes the museums, nightlife, food which will tempt you to break out of the conference halls in the evening.
We recommend you to take a walk around Westminster Abbey, London eye,Brick lane where walls are basically a gallery for London's best graffiti artists. Camden market street, it has something for everyone. A maze of food, vintage, souvenirs. Don't be surprised if you see tourists looking around in awe. Covent garden, Soho, Oxford street are other great destinations if you wish to shop and if you are looking to get away from the hustle bustle of the city, Hyde park is the right place for you.
Happy Exploring!