As a business owner, you have many important decisions to make which can boost the business performance, it can be related to the marketing strategies, target audiences, but the most important one is selecting business-friendly accounting software. The search for the right business accounting software can be extensive—deciding what features you need, what your budget looks like, and of course, comparing the different options available in the market.

If you are in the middle of this process then you probably have come across two of the most popular accounting software for your business: Xero Accounting Software and QBO (QuickBooks Online) Accounting Software. Both Xero and QBO are similar in many ways – both are cloud-based accounting platforms known for their feature sets, flexibility, and ease to use.  Let's take a look at them.

Feature comparison between Xero and QuickBooks Online.
As soon as the user logs into Xero or QuickBooks Online, both the software allows the user to have a glimpse of the main business metrics at the dashboard of the software. QuickBooks have a simple and customizable layout, offering a quick overview of profit and loss, expenses, bank account balances, invoices, and sales. 
Similarly, Xero provides an equally user-friendly design that takes the hassle out of your daily accounting task. Xero's banking page is much easier to navigate, simplifying the process of importing transactions and matching new transactions to old ones.  Both Xero and QBO are easy to set-up and offer a wide range of banking integrations for many regions. 
When it comes to comparing prices between Xero and QBO, factors like your locations, budget, and business size play an important role in the pricing of both the accounting software. Both Xero and QBO have a similar level of pricing which is dependent on the location, budget, and business size. 


The must-have feature of accounting software is its ability to adapt to your business size, operations, schedules, and Xero understands it very clearly that's why it is designed as a flexible software that can be customized to fit according to your business structure.  Unlike QBO, Xero allows you to include as many users as you want on your team. 
Xero and QBO deliver exceptional security and both the companies ensure that their client's data stays protected from cyber threats.  
Xero mobile app focuses on the functions which the users are likely to use, while QBO offers the same services as the website.

Both Xero and QBO provide a similar level of integration.

How can you migrate?
When you decide to convert your accounting books to Xero or QuickBooks Online, conversion partners can convert your data on your behalf like MMC Convert itself, just simply provide the access and the conversion partner will automatically convert your accounting information to your desired software smoothly. Conversion partners use a variety of tools to ensure that your transaction history is converted correctly, keeping your data safe and secure to the accounting software of your choice.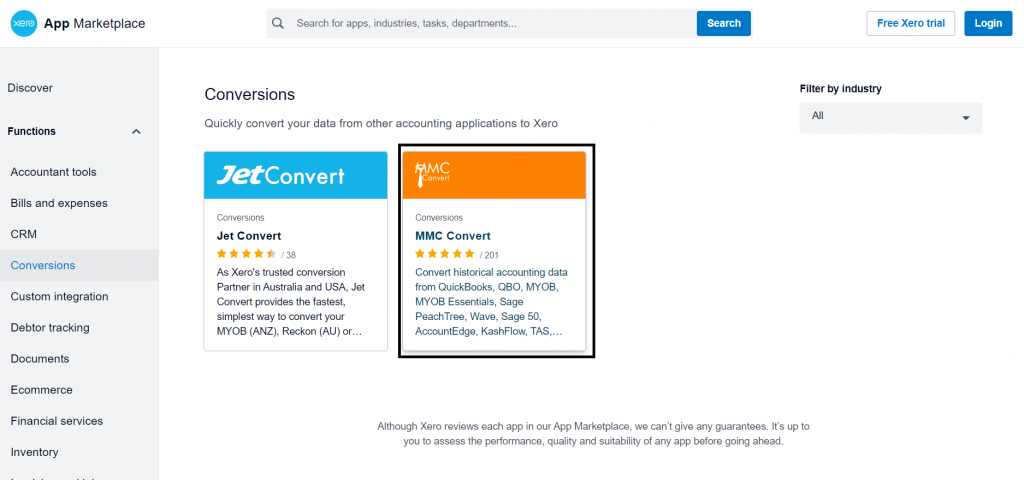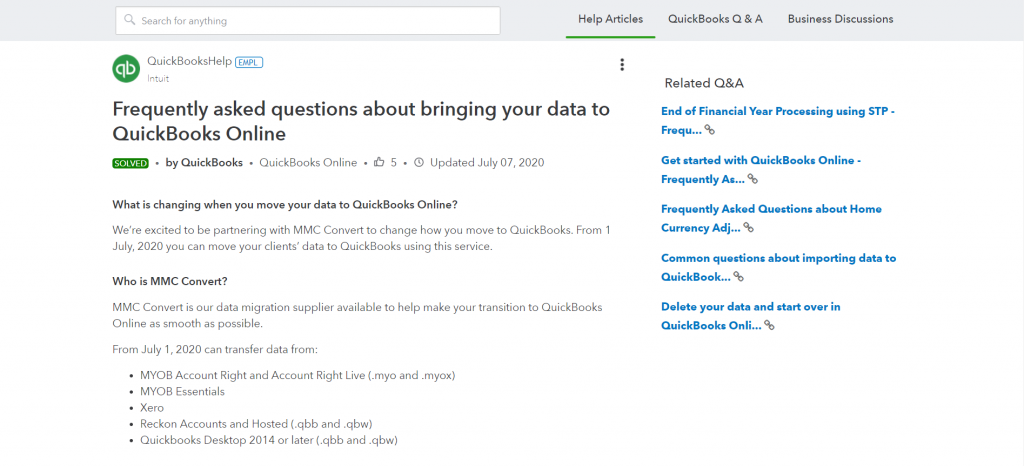 What do we convert?
At MMC Convert, we convert charts of accounts, customer details, suppliers details, opening account balances, bank transactions, all invoices & credit notes detailed, all manual journals, and much more. Let see what our clients have to say about our conversion services.
MMC – Great Company in all aspects. QBO to Xero conversion done in record time. Highly recommended! Thanks Ankit

Hugh Palmer, Australia
Recently these guys did our conversion from Xero to Quickbooks. They did a great job, fast and accurate – thank you!

Kylie Daws, Australia