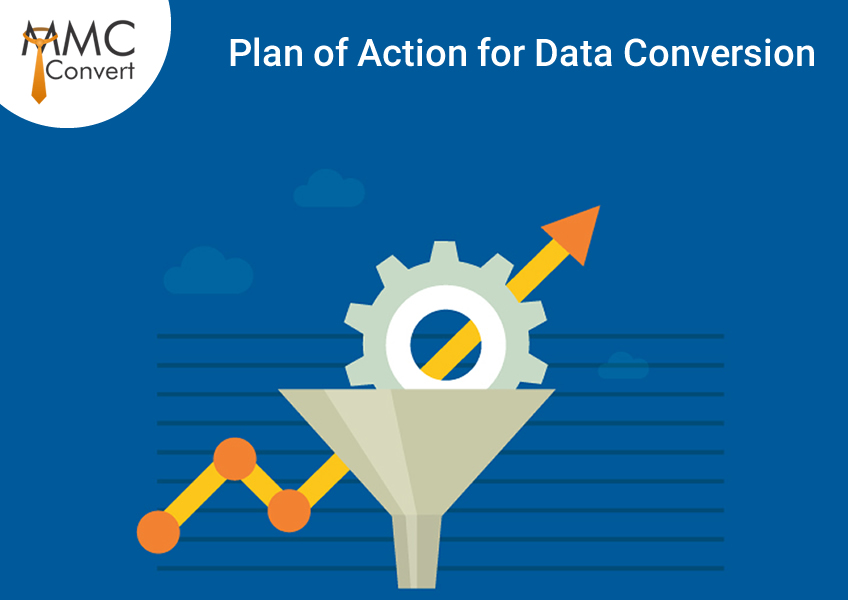 MMC Convert sets its priorities to provide the best services and ensures customer satisfaction at its best.
Whether there is any large-scale industry or small-scale industry, technology conversion and modernization efforts go hand-in-hand in accordance with the overall changes in business, thinking pattern and developments on the information and technology front.
The one important thing to note is that the information systems regularly undergo changes including mergers, migration and installation of new databases, accompanied by changes in the data comprising that database. This is particularly very common in the healthcare sector where organizations tend to transit between different electronic medical record management systems that help them maintain their patient information management in an efficient manner. Successful data conversion is vital to ensure that the quality and viability of the converted data is retained.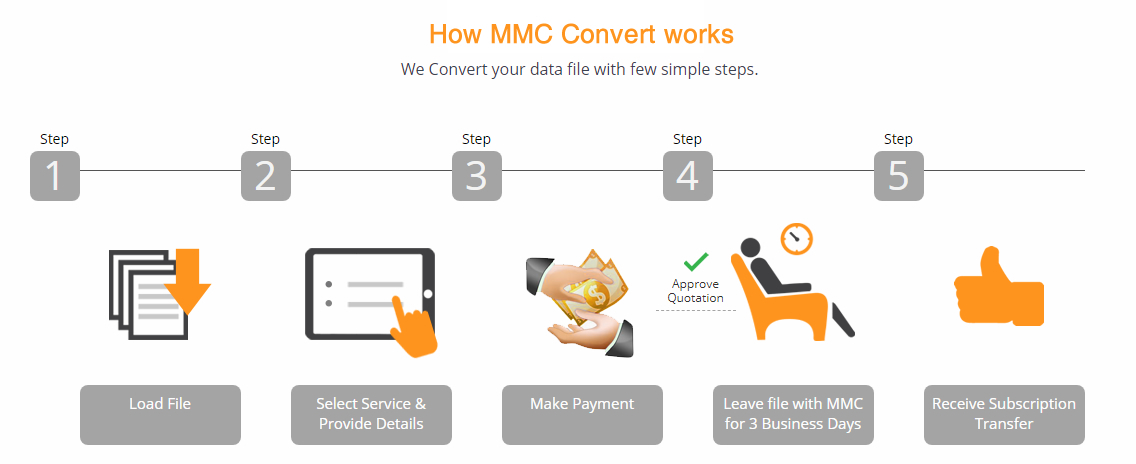 MMC Convert knows that the data conversion is a critical process in the migration of data from existing information database to the new ones. Now the things we ensure during data conversions are as follows:
Data is converted to any desired format that fits the destination database.
Data is transferred accurately.
Data works in new destination database while retaining its quality.
Data is converted within 3 working days.
Following is the process followed by MMC Convert for successful data conversion:
Proper planning to complete the task on time:
All client requirements are finalized in advance to ensure accurate and timely execution of data migration to their desired destination.
Implementation of data standard:
MMC Convert defines and implements suitable data quality standards which ensure consistency across different databases. These include consistent measurement, data quality tracking and regular checks to prevent any adverse effects on your business value.
Data Profiling and Cleansing:
Accurate data profiling and data cleansing procedures are implemented so that the original data retains its quality. This helps to smoothen out the subsequent data conversion procedures.
Data management and data authentication:
MMC Convert ensures that the duplicate master data is eliminated, thus reducing the risk of any incorrect transactions and unreliable reports. After the completion, the project should meet all principles of data management and data authentication.
"MMC Convert is an expert in executing historical data conversions from Any Accounting Software to Xero, Clear Books or Billy"
Here's what our clients have to say about us:
Jackie Zhao (Business Services)
Trood Pratt & Co: We used MMC Convert for converting a client's Reckon file to Xero. The file had foreign currency and job tracking. It took longer than anticipated but MMC did a good job at converting historical job transactions. Ankit is very helpful and always provided updates on the process and fixed any small issues promptly. I would recommend him to our other clients.
Jenny Day(Public Accountant and Registered Tax Agent )
Kams & Associates: We used MMC convert for converting a client's files from MYOB to Xero. In Australia it is difficult set of multi currency accounts to set up on Xero. Ankit is very helpful and always provided updates of the process promptly. I would use MMC convert again and recommend him to our other clients.
De ann Garrison, (Certified Advisor)
First Movers Advantage: We needed to convert about 7 years worth of Sage data to Xero, and the transaction volume was huge. MMC Convert were able to immediately quote a price and an estimated completion date, which they beat by 3 days! Ankit Mehta is a communications rock-star who provided near-daily updates of each step completed along the way. Would definitely work with MMC Convert again.
There are plenty more to read. If you have any queries related to our data conversions services, please visit our website for detailed information. Thank you.