If you're using MYOB Exo for your accounting, you may have heard it will soon be discontinued. This is a big challenge, especially if you're running a business in Australia or New Zealand. But don't worry—there's another excellent option for you. It's called Xero and has many features that can help you manage your finances better. With the help of MMC Convert, moving from MYOB Exo to Xero can be a smooth and straightforward process. In this blog, we'll explore what Xero offers and how MMC Convert can assist you in making the transition effortlessly.
Why Xero is the Accounting Software You've Been Waiting For
1.User-Centric Design
Unlike traditional accounting software, Xero is designed with the user in mind. The dashboard is intuitive and easy to navigate, even for people with little accounting background.
2.Real-Time Data Access
Xero operates on a cloud-based system, enabling real-time access to crucial business data from anywhere and at any time, ensuring you're always in the loop.
3.Integrated Payroll System
Xero offers an integrated payroll system with automatic updates to tax tables. Say goodbye to manually keeping up with tax changes.
4.Multi-Currency Transactions
Xero can handle Multi-currency transactions and even update foreign exchange rates hourly, offering hassle-free international business management.
5.Secure and Reliable
Xero's powerful encryption and authentication protocols ensure your data is secure. Your financial data is stored in several locations to prevent data loss.
Benefits of Xero Accounting Software
Simplified Invoice Management: Generate and send invoices effortlessly and schedule them for future delivery.
Bank Reconciliation: Automatically import bank transactions and match them with the ledger, saving hours of manual work.
Cash Flow Analysis: Real-time reporting gives a more accurate picture of your cash flow, aiding in better financial planning.
Collaboration: Share real-time data with your team or external advisors securely.
Scalability: As your business grows, Xero grows with you. You can add more features or users as needed.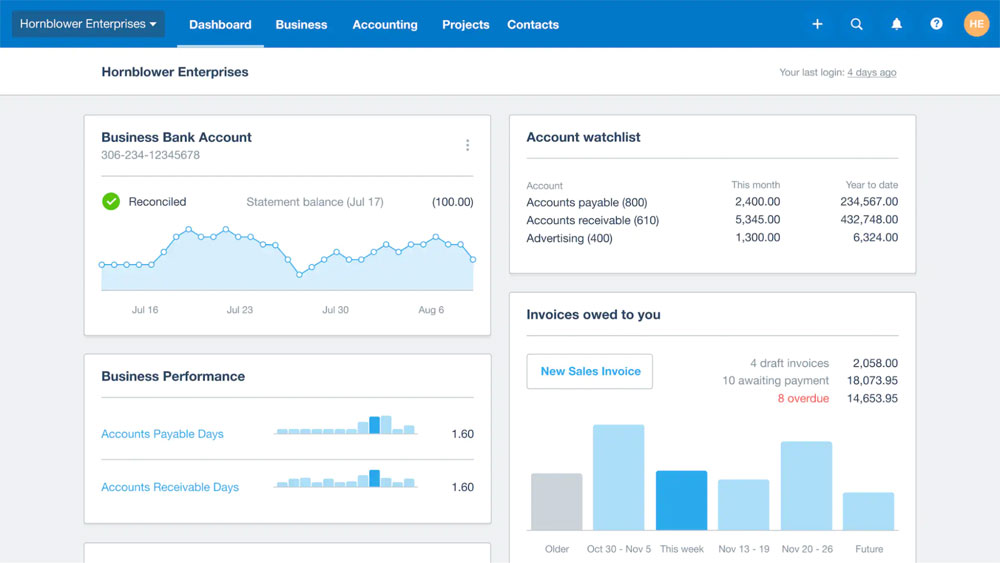 MMC Convert: How We Facilitate Your Migration to Xero
1.Data Integrity
We take great care to ensure that all your historical financial data, payroll details, and multi-currency transactions are transferred accurately.
2.Customized Solutions
MMC Convert offers custom conversion solutions to match your unique business needs.
3.Timely Completion
With our experienced team and efficient systems, we guarantee a timely delivery of your converted data.
4.Ongoing Support
After the migration, our team remains available for any queries or issues you might have, ensuring a smooth transition.
Conversion Process to Xero with MMC Convert
Consultation: The process starts with a comprehensive evaluation to understand your needs.
Data Assessment: We carefully analyze the data that will be migrated.
Conversion Plan: A tailored plan is drafted to ensure a smooth transition.
Execution: Our team skillfully carries out the conversion process.
Quality Check: Before making it live, we run several tests to ensure all data is accurately transferred.
Implementation: Finally, we integrate the converted data into your new Xero system.
Why MMC Convert for Migrating to Xero
If you have found that Xero is a perfect fit, look no further than MMC Convert. Our migration services team can move your data from MYOB Exo to Xero so you can keep doing what you do best—running a business. We have years of experience migrating businesses from one accounting software to another. With Xero, you can stay on top of what needs your attention with real-time access to your business information anywhere, anytime. Contact Us today for more information if you are considering migration to Xero. We would be happy to answer any questions and help start you on the path to success!