In today's fast-paced business world, choosing the right accounting software is crucial for efficiently managing finances and operations. While Zoho has served numerous businesses with its suite of applications, the shift towards Odoo has gained traction. As the demand for more integrated and holistic accounting solutions grows, migrating from Zoho to Odoo becomes an inevitable and intelligent choice for many.
This blog will delve into the features of Odoo, the process of migrating with MMC Convert, and why MMC Convert is the ideal partner for this migration.


Features of Odoo Accounting Software
Odoo is not just an accounting software; it's a comprehensive suite of business applications. Here are some of the standout features of Odoo's accounting software:
Integrated Management: Odoo provides seamless integration with other Odoo apps, making everything from inventory management to e-commerce smoothly interconnected.
Automated Transactions: With its intelligent reconciliation tool, Odoo automates 95% of your reconciliation for quicker processing.
Dynamic Reporting: Visualize your financial data with customizable reports. Odoo's dynamic reporting can be tailored to highlight specific data points, offering valuable insights.
Electronic Invoicing: Go paperless with Odoo. Send professional-looking electronic invoices directly to clients, speeding up the payment process.
Multi-Currency Support: Operating on a global scale? Odoo's multi-currency support ensures that transactions are seamless, regardless of currency.
Bank Synchronization: Automatically import bank statements into your software for easy reconciliations and audits.
User-Friendly Dashboard: A central dashboard that provides a snapshot of your financial activities, helping you stay on top of your business finances.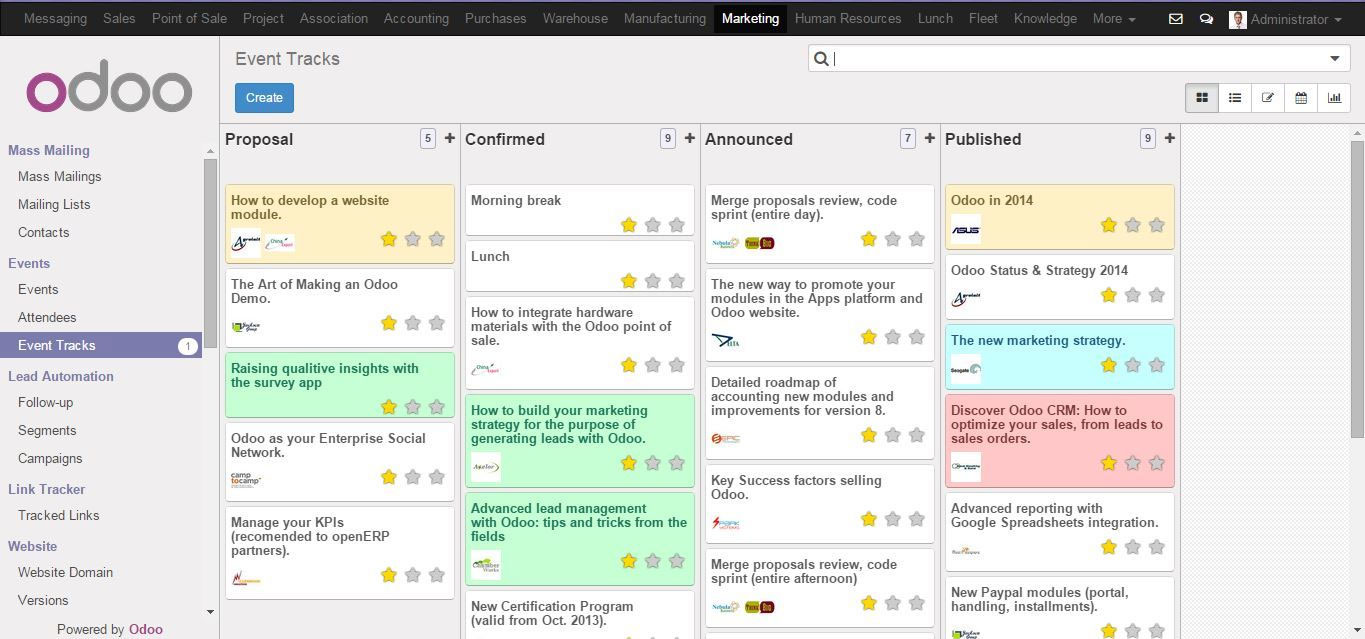 The Conversion Process to Odoo with MMC Convert
Switching from one accounting software to another can seem daunting. With MMC Convert, it's a structured and efficient process. Here's how it works:
1.Data Assessment: This is the starting point where the current data is evaluated to set a roadmap for the comprehensive migration.
2.Customization for Your Business: Every business is unique. Thus, the migration process is tailored to include specific data structures and fields pertinent to your business needs.
3.Secure Data Transfer: From historical records to vendor details, MMC Convert ensures a safe and precise data transfer. Your data's integrity, consistency, and accuracy are paramount.
4.Review and Continued Support: A meticulous study is conducted to ensure data accuracy after the migration. MMC Convert doesn't stop there; you get continued support post-migration, ensuring a smooth transition to Odoo.
Ready for seamless migration to Odoo? Trust MMC Convert. Contact us today and elevate your accounting experience!
About MMC Convert
When it comes to accounting software conversion, MMC Convert stands unparalleled. Bidding goodbye to tedious processes has always been challenging. Choose your desired accounting software, and watch MMC Convert swiftly and effortlessly transform your records. With a proficient team and efficient systems, the transition is truly hassle-free. Dive into an unparalleled experience, even in something as technical as accounting, with MMC Convert by your side.
Why MMC Convert for Migrate to Odoo
Migrating to Odoo is a significant step towards streamlining business operations. But why choose MMC Convert for this pivotal migration?
MMC Convert has carved a niche in migration services. With years of hands-on experience, the migration team ensures that you can focus on your core business activities while they handle the technical aspects.
With Odoo, real-time access to business data is at your fingertips. Whether at the office or on the go, you're always connected. And with MMC Convert by your side, this transition becomes effortless.
Are you thinking about migrating to Odoo? Reach out to MMC Convert. Their dedicated team is ready to answer any queries and guide you towards a successful migration.