Selecting an optimal accounting software can significantly influence a business's operational efficiency and financial management. While Netsuite has been a popular choice for many companies, there's an increasing trend towards Odoo, especially among those seeking a comprehensive and integrated business solution.
This blog will guide you through the salient features of Odoo, the migration process with MMC Convert, and why choosing MMC Convert for your migration is the right decision.


Features of Odoo Accounting Software
Odoo is more than just accounting software; it represents a complete suite of business applications tailored to various needs. Here's what sets Odoo apart:
Integrated Management: Odoo boasts effortless integration with its other applications, ensuring a unified platform from inventory control to e-commerce management.
Automated Transactions: Speed up transaction processing with Odoo's reconciliation tool, which automates a significant chunk of your reconciliations.
Dynamic Reporting: Transform your financial data into actionable insights with customizable and dynamic reports unique to Odoo.
Electronic Invoicing: You can elevate your invoicing process with Odoo Accounting software. Odoo allows businesses to send professional electronic invoices directly, enhancing the overall payment cycle.
Multi-Currency Support: Engaging in global transactions? Odoo simplifies this with multi-currency support, ensuring seamless financial operations.
Bank Synchronization: Effortlessly import your bank statements into the software, making reconciliations and financial reviews straightforward.
User-Friendly Dashboard: Odoo's central dashboard offers a clear view of your financial undertakings, ensuring you're always in the loop.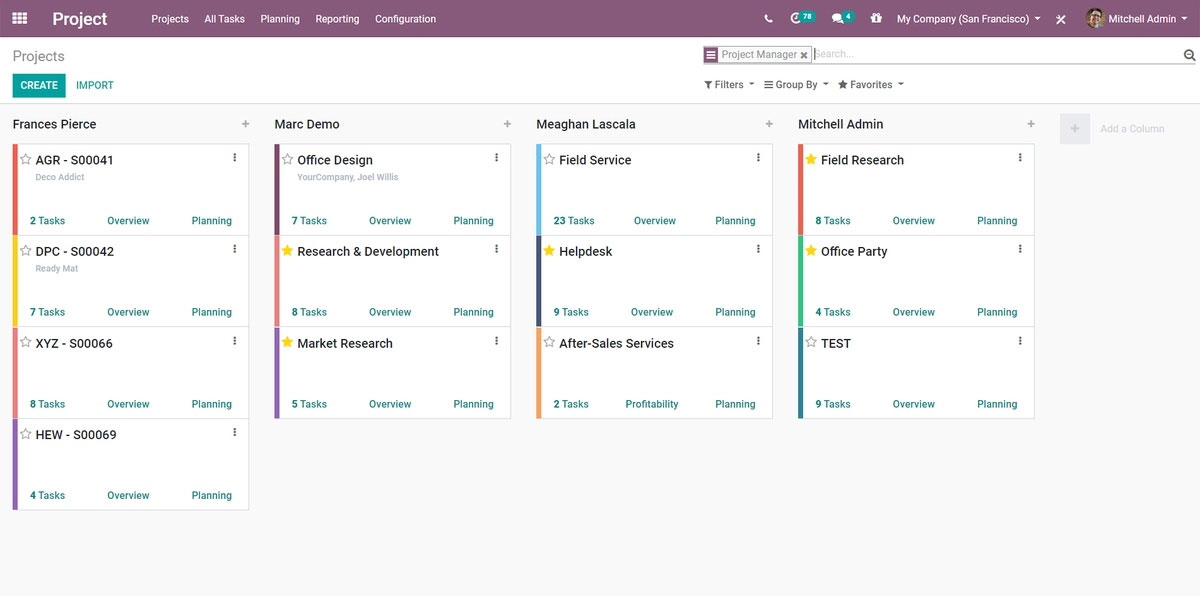 The Conversion Process to Odoo with MMC Convert
Migrating from one accounting software to another is a challenging task. However, with MMC Convert, the process becomes structured and seamless. Here's a step-by-step guide:
1.Data Assessment: Before diving into the migration, MMC Convert evaluates your existing data, laying the foundation for a comprehensive migration journey.
2.Customization for Your Business: Recognizing that each business is distinct, the migration process is tailored to align with specific data structures and fields that cater to individual business needs.
3.Secure Data Transfer: MMC Convert places paramount importance on data integrity. From records to vendor specifics, the transfer is safe and accurate.
4.Review and Continued Support: Post-migration, a rigorous review ensures data accuracy. MMC Convert offers continued support, ensuring businesses migrate smoothly to Odoo.
Ready to migrate from Netsuite to Odoo? Choose MMC Convert. Contact us today for a seamless migration experience!
About MMC Convert
MMC Convert emerges as a frontrunner for accounting software conversion. MMC Convert's expertise in simplifying complex processes ensures a swift, hassle-free transition. Choose the desired accounting software, and witness as MMC Convert seamlessly transforms your data. Their expert team and streamlined systems make the migration more of an experience than a mere technical process.
Why MMC Convert for Migrating to Odoo
The choice to migrate to Odoo is a significant step towards achieving streamlined business operations. With its niche expertise in migration services, MMC Convert ensures that the transition to Odoo is smooth and efficient. While Odoo offers businesses a portal for real-time access to crucial data, MMC Convert provides an unhindered and straightforward gateway to this portal.
Ensuring your tools and systems are up-to-date and efficient in a rapidly evolving business landscape is crucial. Migrating from Netsuite to Odoo could be your step towards this efficiency, and with MMC Convert, you've ensured a partner who makes this journey smooth and rewarding.
Considering a migration to Odoo? Reach out to MMC Convert. Their dedicated team is equipped and eager to address any concerns and steer you towards a successful migration.