Our accounting tools are crucial for success in today's ever-changing business environment. While QuickBooks Online (QBO) has served many businesses efficiently, many are now looking towards platforms like Odoo for an enhanced accounting experience. But how does one ensure a smooth migration? This Blog illuminates the pathway of migrating from QBO to Odoo, showcasing the capabilities of Odoo and introducing MMC Convert as your trusted migration partner.


Features of Odoo Accounting Software
Odoo, a comprehensive suite of business applications, offers one of the most powerful accounting software in the market. Here are some noteworthy features:
Functionalities: Odoo allows businesses to start with basic functionalities and gradually add more as they grow, ensuring scalability.
Integrated Business Operations: From CRM to inventory management, Odoo offers integration across all your business operations, bringing everything under a single umbrella.
Dynamic Reporting: Odoo enables users to craft custom reports, visualize data through dynamic charts, and gain real-time insights into financial activities.
Automated Workflows: Streamline tasks such as bank synchronization, invoices, reconciliation, and more with automated workflows.
Global Compatibility: Odoo supports multiple currencies, languages, and localizations, making it apt for global businesses.
User-friendly Interface: With a modern and intuitive interface, Odoo ensures easy navigation and a quick grasp, even for those unfamiliar with accounting software.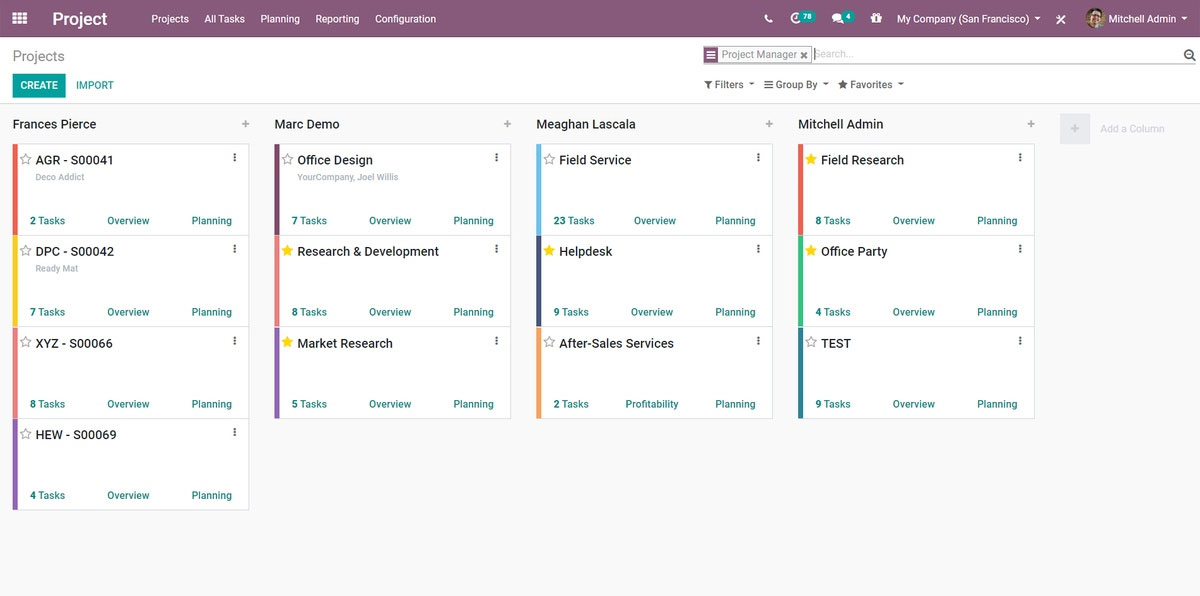 Ready to upgrade your accounting system? Click here to effortlessly migrate from QBO to Odoo and elevate your business to new heights!
The Conversion Process to Odoo with MMC Convert
Migrating to a new software requires precision, and that's where MMC Convert steps in. Here's a snapshot of our meticulous conversion process:
1.Data Assessment: We initiate by examining your present data and formulating a roadmap for an all-inclusive migration procedure.
2.Customization for Your Business: Every business is unique. Keeping that in mind, our team modifies the migration to incorporate distinct data configurations and fields, ensuring your specific business requisites are addressed effectively.
3.Secure Data Transfer: We ensure secure and precise data transfer. We prioritize data uniformity and precision.
4.Review and Continued Support: We execute a conclusive review post-migration to validate data precision. Our support doesn't end there. We are dedicated to offering sustained assistance post-migration, ensuring your migration to Odoo seamlessly.
Why MMC Convert for Migrate to Odoo
Have you realized that Odoo is a perfect match for your business operations? Look no further, as MMC Convert stands ready as your premier migration ally. Our skilled migration team is set to seamlessly move your data to Odoo, letting you concentrate on your primary business activities. Our extensive history of assisting businesses transition from diverse accounting platforms speaks volumes about our expertise.
Making the strategic decision to migrate from QBO to Odoo with MMC Convert is a proactive step towards enhanced business efficiency, growth, and success. Enjoy the comprehensive benefits of Odoo with the assurance of a smooth migration journey with MMC Convert. Contact us today, and let's embark on this journey of growth and operational excellence together.