As businesses evolve, so do their accounting needs. If you've been using Reckon Desktop for your financial management, you may have started to feel the pull toward a more modern, cloud-based solution like Reckon One. This blog is your guide to understanding why migrating from Reckon Desktop to Reckon One might be your business's next step and how MMC Convert can make the transition seamless and secure.
Features of Reckon One Accounting Software
1.Cloud Accessibility
Reckon One allows you to access your financial data from anywhere, at any time, making it perfect for modern mobile businesses.
2.Scalable Plans
As your business grows, Reckon One grows with you. You can quickly adapt your subscription to include additional features as your financial operations become more complex.
3.Real-time Data Sync
Reckon One offers real-time data synchronization across multiple devices, ensuring that your financial records are always up-to-date.
4.Seamless Third-Party Integrations
Reckon One integrates smoothly with various third-party applications, including CRMs, payment gateways, and e-commerce platforms.
5.Budget and Cash Flow Forecasts
The software has built-in budgeting and forecasting tools, empowering you to make data-driven financial decisions.
6.Enhanced Data Security
Cloud-based Reckon One offers high-level data security measures to protect your sensitive financial data.
7.Streamlined Collaboration
The multi-user functionality allows your financial team to collaborate efficiently without the limitations of a desktop-based system.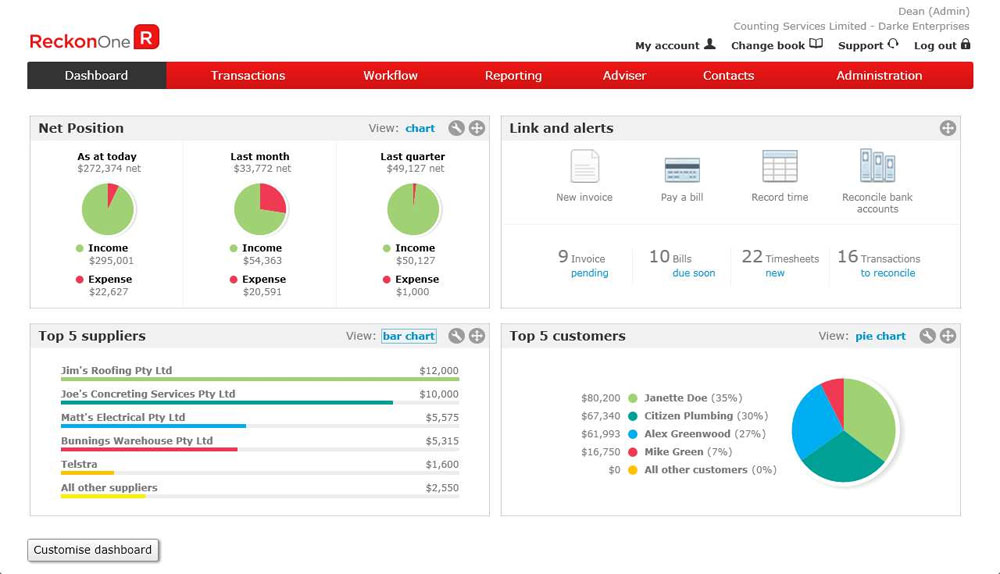 The Conversion Process with MMC Convert
The conversion from Reckon Desktop to Reckon One is simplified when you have MMC Convert handling the migration:
Data Review: We assess your existing Reckon Desktop data to identify migration requirements.
Field Alignment: Special care is taken to align each data field from your old system to your new Reckon One platform, ensuring accuracy.
Data Migration: The migration is meticulously managed to ensure all records, from invoices to financial history, are securely transferred.
Accuracy Check: A thorough review is conducted post-migration to validate the completeness and accuracy of transferred data.
Ongoing Support: We don't just leave you hanging post-migration; we offer continuous support to help you acclimate to your new system.
Why MMC Convert for Migrate to Reckon One
When you choose MMC Convert for your migration, you choose a team of experts with a long-standing history of successful accounting software migrations. We focus on maintaining the integrity of your data while minimizing disruptions to your business activities.
Contact Us today to explore how migrating from Reckon Desktop to Reckon One can revolutionize your accounting processes. Our team is eager to assist you in this exciting transition.