In the dynamic landscape of business accounting, choosing the right accounting software plays a crucial role in effective financial management. While FreshBooks has catered to the needs of many businesses, there comes a time when a more comprehensive solution, like Netsuite, becomes essential. Migrating between accounting software can appear daunting, yet with the expertise of MMC Convert, the migration process can be seamless and hassle-free. This shift enhances business operations and paves the way for scalable growth.


Features of Netsuite Accounting Software:
Netsuite accounting software is a holistic business management tool that stands out for several reasons:
Unified Business Solution: Netsuite isn't just about numbers. With integrated ERP, CRM, and eCommerce functionalities, it offers a one-stop solution for businesses.
Instant Business Insights: With its powerful dashboards, reporting tools, and analytical features, Netsuite ensures you're always equipped with real-time data for precise decision-making.
Tailored Growth: Its inherent scalability means as your business burgeons, Netsuite's modular features can be augmented to match your pace.
Global Reach Made Easy: If you're involved in international transactions, Netsuite's multi-currency, multi-language, and tax compliance capabilities will be invaluable allies.
Access On-the-Go: In this mobile age, Netsuite ensures you're never away from crucial business data, thanks to its responsive interface.
Streamlined Workflows: Automate repetitive tasks, integrate diverse business processes, and boost efficiency.
Secure and Compliant: With top-tier security measures, data integrity, and built-in compliance tools, Netsuite ensures your business meets regulatory standards with ease.
The Conversion Process to NetSuite with MMC Convert
Migrating from FreshBooks to Netsuite is made seamless with MMC Convert. Here's a breakdown of our process:
1.Data Assessment: Initial comprehensive analysis to set the migration's scope and requirements.
2.Customization: Incorporation of unique data structures and custom fields into the migration plan.
3.Data Transfer: Assured transfer of all financial data, from historical records to vendor details.
4.Final Review: Confirmation of data consistency and accuracy before the final handover.
5.Post-Migration Support: Continuous support ensuring a smooth adaptation to NetSuite.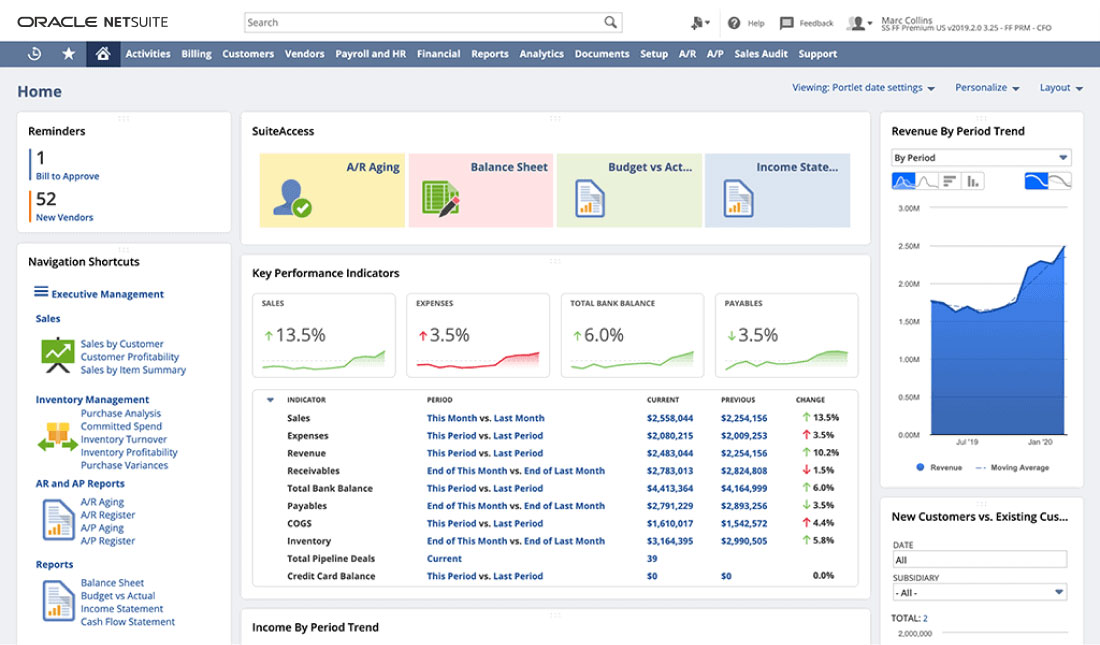 Why Choose MMC Convert for Your Migration to Netsuite?
Migrating to Netsuite becomes infinitely more manageable with MMC Convert:
Proven Expertise: Our track record of facilitating smooth migrations between diverse accounting software makes us a trusted choice.
End-to-End Solution: We're not just about moving data. Our goal is to ensure you can fully leverage Netsuite's potential from day one.
Effortless Migration: With MMC Convert, the word 'complicated' is removed from the migration equation. Our team ensures a fast, efficient, and seamless process.
Always Here for You: Our post-migration support swiftly addresses any teething issues, making your shift to Netsuite truly comfortable.
In conclusion, while FreshBooks may have been the stepping stone for many businesses, Netsuite offers the structure and comprehensive tools that growing enterprises require. And with MMC Convert by your side, this migration to Netsuite is not just a change but an upgrade in every sense. We guide the way if you're eyeing the next step in your business's accounting evolution.