The landscape of enterprise operations is consistently evolving, making it crucial for businesses to adapt to these changes. If you're seeking a seamless way to migrate from Xero to NetSuite, your search ends here. In a world where efficiency and accessibility are paramount, making the transition with MMC Convert is a step towards uncomplicated and streamlined business operations.
Why Migrate from Xero to NetSuite?
The decision to migrate from Xero to NetSuite is a strategic move for businesses aiming for expansive growth and enhanced efficiency. Xero is excellent for small to medium-sized businesses, but as your company expands, you may find yourself needing more comprehensive and flexible software like NetSuite.
This advanced ERP system not only provides robust financial and inventory management but also offers real-time business intelligence, global access, and customizable solutions, ensuring your business operates optimally.

Features of NetSuite
1.Comprehensive Cloud ERP Solution:
Streamlining and automating various business functions, NetSuite stands as an integrated solution for all your business needs.
2.Integrated E-commerce:
Manage all e-commerce needs from a single platform with NetSuite, ensuring consistency and a unified customer experience.
3.In-Depth Reporting Tools:
With advanced reporting tools, NetSuite allows businesses to create detailed and customized reports. These tools provide deep insights into business performance, helping in strategic planning and decision-making.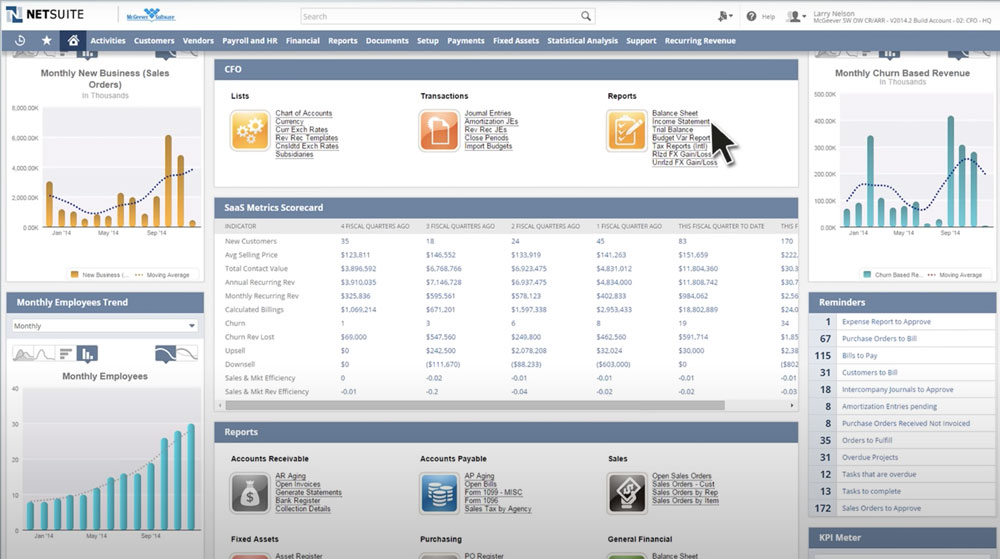 4.Seamless Integration Capabilities:
NetSuite can seamlessly integrate with other software solutions, including CRM systems, e-commerce platforms, and other third-party applications. This integration capability allows businesses to maintain a unified and efficient operational environment.
5.Multi-Currency and Multi-Language Support:
Ideal for businesses operating on a global scale, NetSuite supports multiple currencies and languages, making it easier to manage international transactions and communications.
Conversion Process with MMC Convert
Making the choice to migrate from Xero to NetSuite with MMC Convert ensures a hassle-free and efficient transition process, comprising:
Data Assessment: Initial comprehensive analysis to set the migration's scope and requirements.
Customization: Incorporation of unique data structures and custom fields into the migration plan.
Data Transfer: Assured transfer of all financial data, from historical records to vendor details.
Final Review: Confirmation of data consistency and accuracy before the final handover.
Post-Migration Support: Continuous support ensuring a smooth adaptation to NetSuite.
Why Choose MMC Convert?
When deciding to migrate from Xero to NetSuite, MMC Convert stands as your trusted partner, ensuring a smooth and secure data transition. Our experienced migration team moves your data meticulously to NetSuite, enabling you to focus on your business operations. With NetSuite, gain real-time access to vital business information, empowering you to stay on top of your business needs. Our commitment is to facilitate a successful migration, allowing your business to thrive with NetSuite's powerful features.
Making the strategic decision to migrate from Xero to NetSuite with MMC Convert is a proactive step towards enhanced business efficiency, growth, and success. Enjoy the comprehensive benefits of NetSuite with the assurance of a smooth migration journey with MMC Convert. Contact us today, and let's embark on this journey of growth and operational excellence together.