Are you tired of wasting time trying to convert bank statements and credit card statements into a format your accounting software can use? Well, you're in luck! Our PDF to Excel Bank Statement Conversion Service will take care of all the hard work for you. With our service, you can relax and focus on your work, knowing that all of your bank statements and credit card statements are in a format that is ready to use.

Converting PDF bank statements to Excel or CSV can be a time-consuming process. With MMC Convert, you can convert your PDF bank statement to an editable CSV or Excel format in just a few minutes. Our bank statement conversion service is fast and easy to use, so you can get the information you need without any hassle.
How Our Bank Statement Conversion Tool Works?
Step 1 – Go to MMC Convert and Click Convert PDF Statement in top menu bar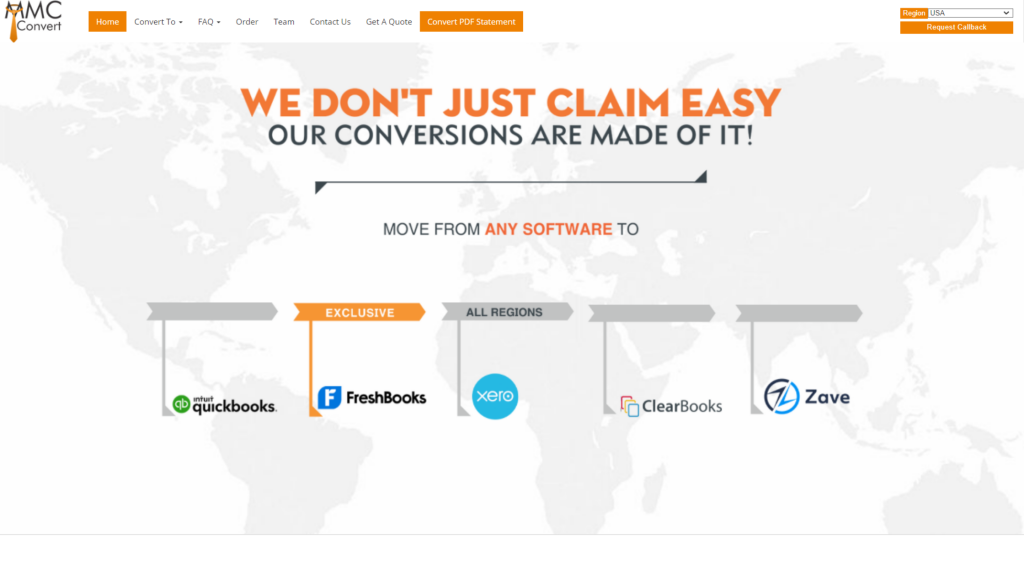 Step 2 – Click on Start Converting button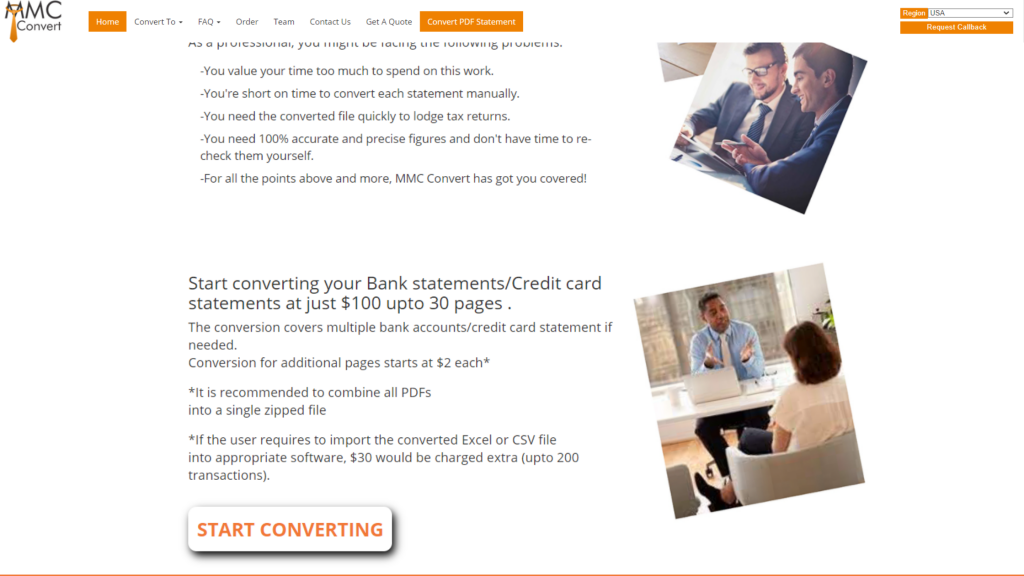 Step 3 – Upload Your Bank Statements/ Credit Card Statements in PDF Format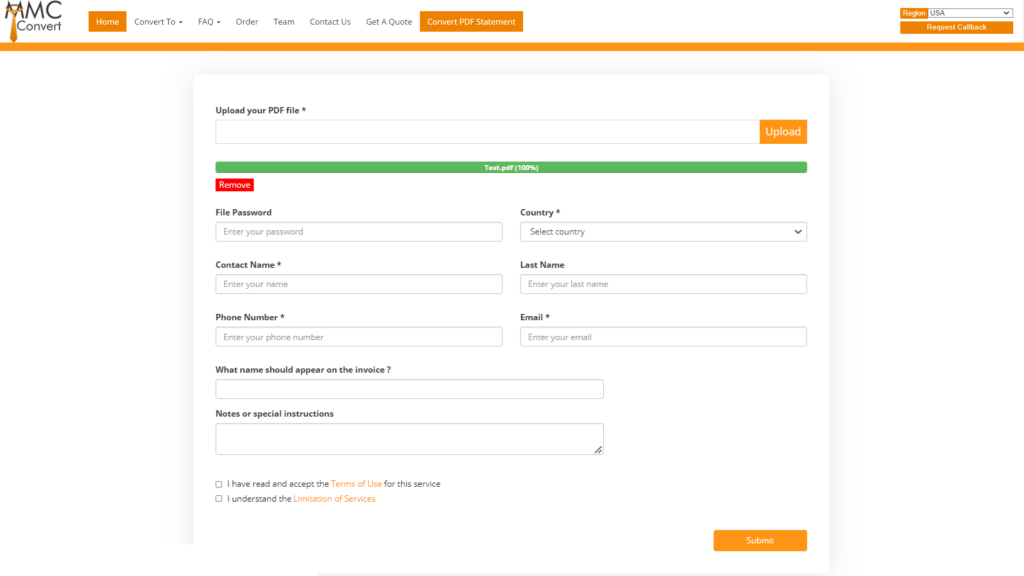 Step 4 – Provide all necessary information. If the PDF is password protected, provide the password as well and Submit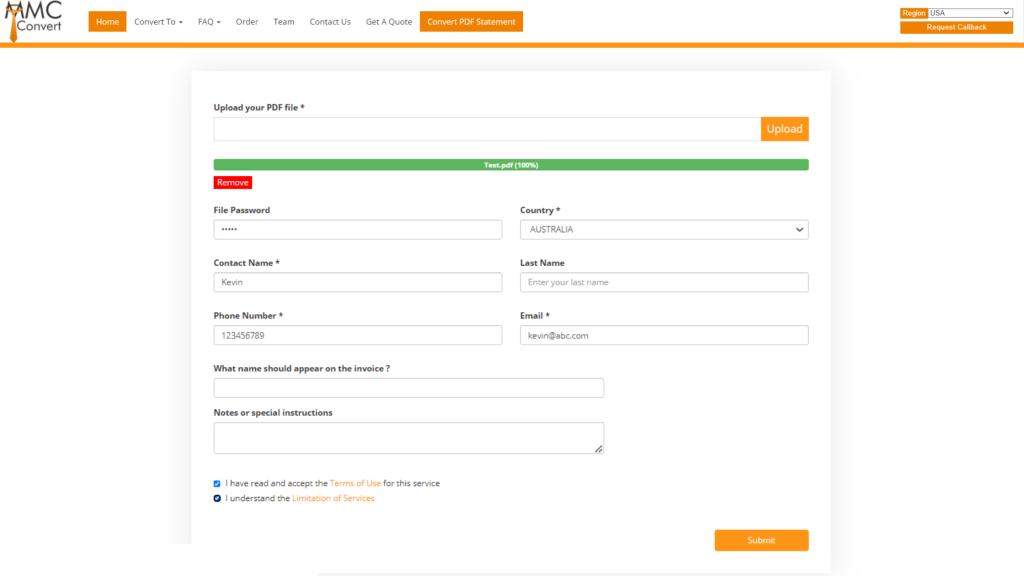 Step 5 – Conversion Process Begins and is Double-Checked for Accuracy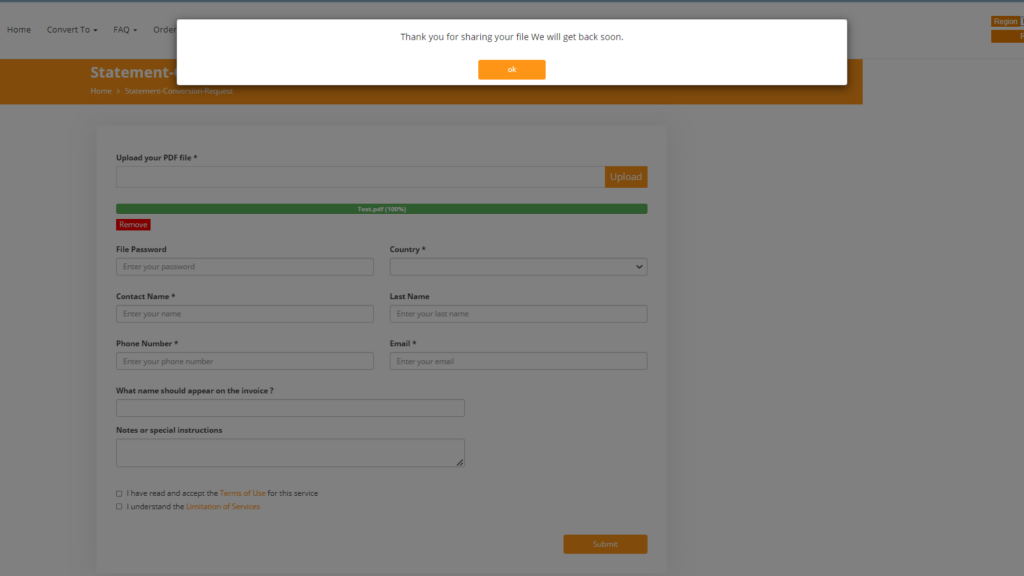 Step 6 – Your Converted Statements in CSV or Excel Format will be served you via email.


MMC Convert helps you convert all your Bank statements/Credit card statements into an easy to use and importable format so you can do the following without hassle. With our bank statement conversion service :
-You'll have a clear and accurate record of your transactions.
-No more wasted time with paperwork!
-Save yourself hours of stress every month.
-Never worry about losing important data again.
So why spend time to convert bank statements to excel or CSV yourself when you could let us do it for you? Try our bank statement conversion service today and see the difference it makes!