The digital landscape of business management tools is vast and varied. While Microsoft Dynamics has long been a trusted choice for many enterprises, the shift towards Odoo is becoming increasingly noticeable. Companies seek more holistic solutions that offer flexibility, scalability, and a comprehensive suite of tools. If you're contemplating such a migration, this blog sheds light on the features of Odoo, the migration process through MMC Convert, and the benefits of choosing MMC Convert for your migration journey.


Features of Odoo Accounting Software
Odoo is not just another accounting software; it's an ecosystem designed for diverse business needs. Here are the features that make Odoo stand out:
Integrated Management: Odoo is renowned for its seamless integration capabilities across its apps, establishing a harmonious workflow between functions like sales, inventory, and e-commerce.
Automated Transactions: Streamline your operations with Odoo's automation capabilities, mainly its innovative reconciliation tool that eases the reconciliation process.
Dynamic Reporting: Get actionable insights with Odoo's dynamic reports, tailored to spotlight crucial data points for your business.
Electronic Invoicing: Modernize your billing with Odoo by sending out electronic invoices directly, streamlining the payment cycle.
Multi-Currency Support: Global business operations are simplified with Odoo's multi-currency features, facilitating transactions across borders.
Bank Synchronization: Directly import your bank statements into Odoo, enhancing reconciliations and financial overviews.
User-Friendly Dashboard: Stay updated regarding all financial activities with Odoo's intuitive dashboard, making financial management accessible and understandable.
Ready to migrate from Microsoft Dynamics to Odoo? Join MMC Convert. Contact us now for a seamless migration journey!
The Conversion Process to Odoo with MMC Convert
The Conversion process from Microsoft Dynamics to Odoo with MMC Convert is broken down into manageable steps:
1.Data Assessment: The journey commences with a thorough analysis of your current data, paving the way for a holistic migration strategy.
2.Customization for Your Business: Recognizing the distinct nature of every business, the migration is tailored, incorporating unique data structures and fields aligned with your operational needs.
3.Secure Data Transfer: Safety and accuracy are pivotal. MMC Convert ensures a safe transfer of all data, from financial histories to vendor specifics, without compromise.
4.Review and Continued Support: Post-migration, the emphasis shifts to a rigorous data review, supplemented by continued support to facilitate a smooth migration to Odoo.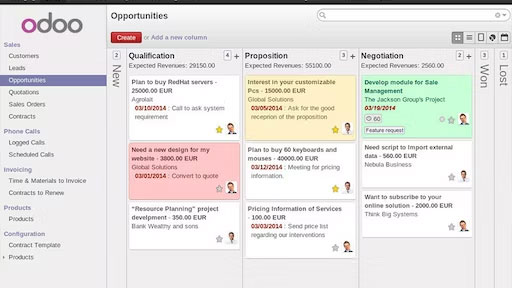 Why MMC Convert for Migrating to Odoo
Switching to Odoo is a leap towards operational excellence and streamlined business processes. But what makes MMC Convert the preferred choice for such a migration?
With specialized expertise in migrations, MMC Convert is adept at ensuring that the shift to Odoo is smooth and devoid of hiccups. Odoo opens the door to real-time access to pivotal business data, and MMC Convert allows you to cross the threshold confidently.
Are you pondering over migrating to Odoo from Microsoft Dynamics? Let MMC Convert be your guiding partner. Opt for your desired accounting platform and witness as MMC Convert undertakes a swift and seamless transformation of your data. Their expert team can address any queries and steer you on a trajectory towards successful migration.
Conclusion
Optimizing your tools and platforms is imperative in an era of rapid digital transformation. Making the switch from Microsoft Dynamics to Odoo could be the strategic move your enterprise needs. And with MMC Convert as your trusted partner, this journey is simplified and enriched with insights and unparalleled support.