As November approaches, the enterprise software community buzzes with excitement. The reason? The highly anticipated Odoo Experience 2023. Set to unfold in the heart of Belgium, this event isn't just a conference—it's a confluence of visionaries, innovators, and tech enthusiasts. Slated to be held from 8 – 10 November,2023 at the bustling Brussels Expo in Belgium, this event promises to be the year's highlight for anyone related to Odoo.
Whether you're a seasoned professional or a newcomer to the world of Odoo, brace yourself for an enlightening journey into the future of business software.
What is Odoo Experience 2023?
Odoo Experience is more than just an event; it's a grand amalgamation of visionaries, innovators, partners, clients, and anyone interested in open-source software. Over these three days, attendees will be enriched with the knowledge of Odoo's latest release through inspiring talks by global experts. Beyond this, the exhibition space is a goldmine for networking and showcasing one's offerings.

What Can You Expect from Odoo Experience 2023?
This year, the Odoo Expo is poised to outdo itself. The buzz is about introducing Odoo 17 – the newest version laden with advanced features. Picture this: a gathering of over 15,000 attendees, 120 exhibitors from around the globe, live demos, hands-on workshops, and exclusive insights. All of this is accompanied by thrilling social events, live concerts to ensure you learn and have a fantastic time.
Features of Odoo Experience 2023:
1.Level Up Your Knowledge with Our Experts:
Eminent speakers from diverse backgrounds will deliver enlightening talks about Odoo's best practices, development strategies, functional capabilities, and business growth tactics. Post these insightful sessions, attendees will have the chance to engage in Q&A rounds, ensuring a deeper understanding of the subject. Most importantly, get an early bird view of Odoo 17, with its groundbreaking apps and features, set to revolutionize the market.
2.Meet Our Exhibitors:
This is your golden chance to mingle with Odoo Partners from different countries and cultures. They are your guiding stars, ready to answer your queries and discuss potential projects. Their primary goal? To help you ascend in your business journey.
3.Meet Us at Odoo Experience 2023 – Let's Shape the Future Together:
Our team at MMC Convert, with their tireless dedication, has been churning out exceptional developments and insights. And now, we're all set to share these with you – our esteemed attendees, exhibitors, and visitors.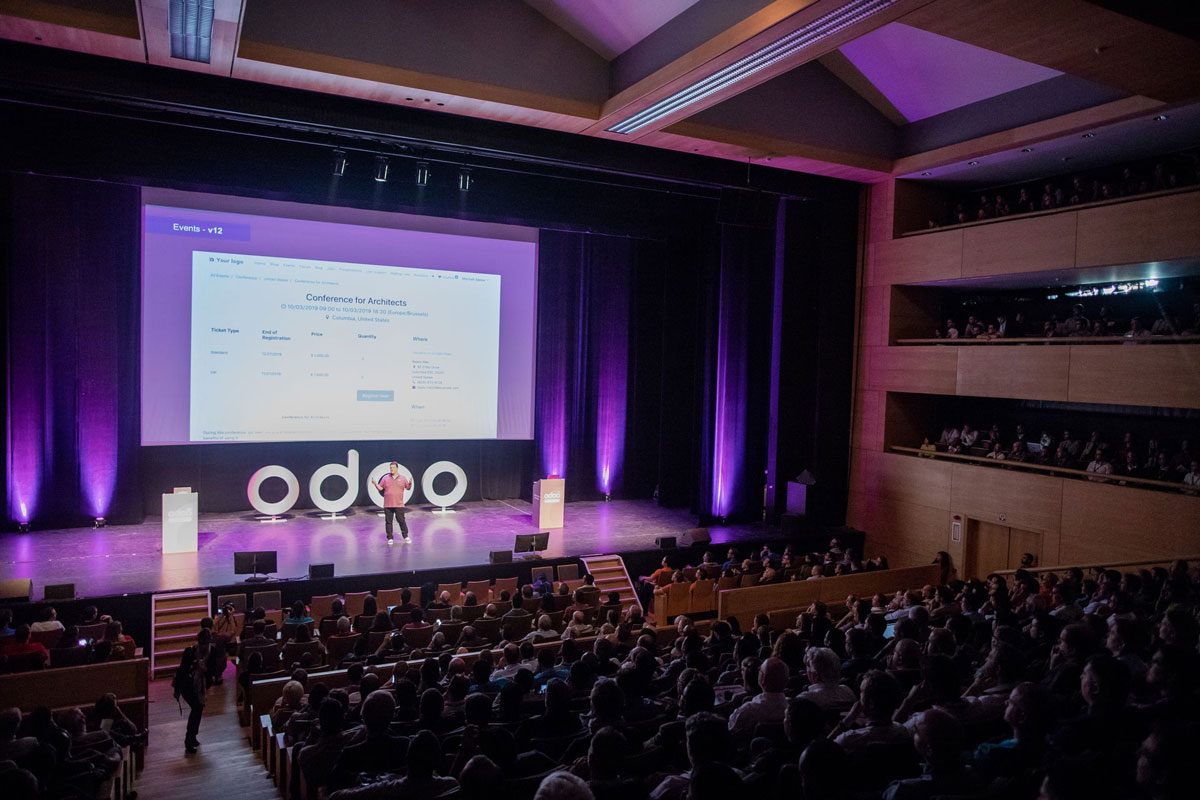 What Awaits You at Odoo Experience 2023?
1.Experience Live Demonstrations: Witness the power and prowess of Odoo first-hand. Get insights into our tailored solutions and get inspired by our success tales.
2.Engage in Interactive Workshops: Immerse yourself in knowledge-rich workshops spearheaded by our Odoo mavens. Learn the art of leveraging Odoo for your enterprise's success.
3.Networking Opportunities: This is where magic happens. Connect, converse, and collaborate with industry experts, budding professionals, and potential partners. Here's where you build bridges and shape the future.
In conclusion, Odoo Experience 2023 is not just an event – it's a phenomenon. Whether you're a newbie to Odoo or a seasoned professional, this experience promises to be transformative. So mark your calendars and gear up for an event that promises to redefine the boundaries of enterprise software. See you in Belgium!