Xero Roadshow Asia 2017 is an inspirational full-day event in Hong Kong (7 March 2017), Singapore (9 March 2017) for small businesses and accounting/bookkeeping practices.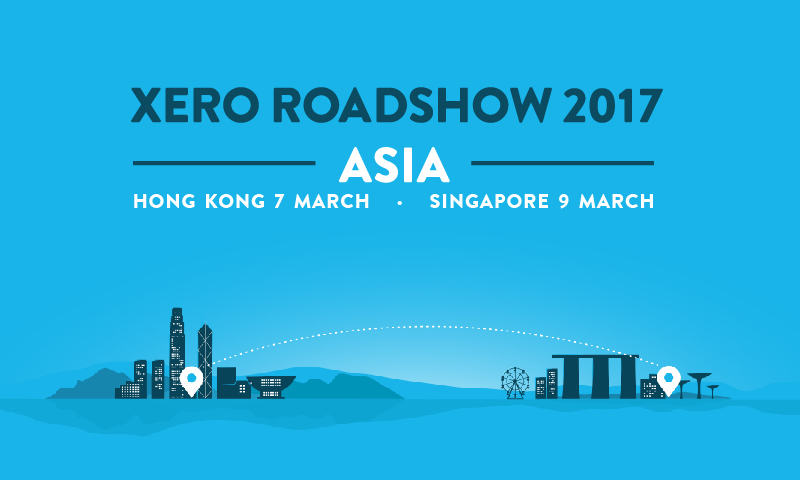 Why you should attend Xero Roadshow Asia 2017 in Hong Kong and Singapore
– Learn how you can future-proof your business and increase your efficiencies with the latest technology from Google Cloud and Amazon Web Services
– Learn how easy it is to convert to Xero cloud accounting and join over 500, 000 Xero Users Worldwide!
– Hear from industry leaders like Visa, PayPal and HSBC on how small businesses should leverage on evolving fintech
– Understand the evolving relationship between client and advisor and how you can collaborate more efficiently on the cloud
– Get first-hand insights from Xero CEO and founder, Rod Drury, on the future of accounting, and on his personal ten-year journey with Xero that changed the accounting industry forever
– Meet Xero partners to see how their apps can increase your productivity
Registrations are at no charge, and are open to your staff!
We are so excited to share our experiences and help overcome the challenges facing our industry. We hope to get you and your team thinking about how your firms purpose and services will assist your clients in the future. Join Rod Drury (CEO & founder), Alex Campbell (Managing Director – Asia), Oliver Furniss (Global Product Marketing Manager), Anthony Staltari (Partner Consulting Director) and many more on the 7th of March Hong Kong & 9th of March Singapore.