The Intuit company has announced that it will close both its office and its accounting service (QuickBooks) for MSMEs in Mexico starting April 30, 2023.
So, After April 30, 2023, the current version of the QuickBooks Online software for SMBs in Mexico will no longer be available. Hence, access to your QuickBooks account and stored data will no longer be available in Mexico.
Why did Intuit decide to stop offering QuickBooks in Mexico?
Intuit's plan is to redouble efforts to bring the entire QuickBooks ecosystem to its main markets in the United States, the United Kingdom, Canada, and Australia, territories where they will even increase their investment.
The company plans to make this change so that it can maintain its focus on providing the best global solutions to meet the most diverse challenges of small businesses around the world. Hence, the company plans to solve the accounting and management needs of small businesses in other markets by offering an RoW platform, designed for the rest of the world.
Regardless of the rationale behind it, Intuit's choice is unexpected. QuickBooks had gained popularity in Mexico, and the decision to terminate it is expected to cause inconvenience for a considerable number of users.
The announcement of QuickBooks' departure from Mexico has triggered widespread discussions and uncertainty in the business community. If you're one of the companies worried about managing your finances and accounting, MMC Convert can help.
We know this can be a significant change for you and we are committed to supporting you through this transition.
You can migrate from Quickbooks to some of the popular accounting software available in Mexico like Zoho, Netsuite, Xero, FreshBooks, and many other accounting software. You can even migrate from QBO Mexico to QBO Global.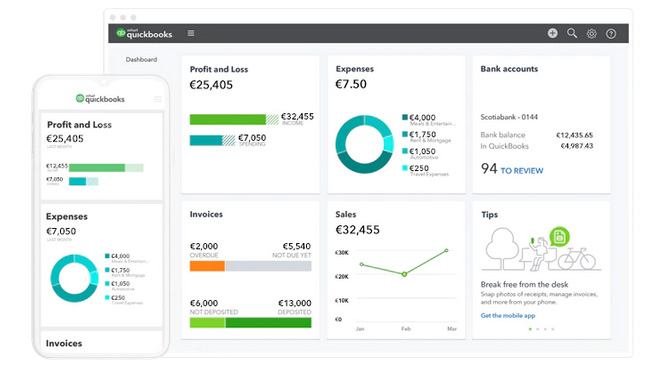 How to Migrate from QuickBooks in Mexico?
MMC Convert follows rigorous quality guidelines for migration from QuickBooks.
To migrate your data from QuickBooks in Mexico, follow these simple steps:
Step 1 – Send your details
To utilize our data migration service, you need to fill out the online form provided.
Step 2 – Leave it with us
Once you have submitted the form, we will get in touch with you to commence the data migration process.
Step 3 – Review
Upon submitting the online form, the MMC team will contact you and ask you to review your information.
Step 4 – Confirm
Once you confirm your satisfaction with the migrated data, we will transfer ownership of your files to you.

Conclusion
Moving from one accounting software platform to another can be a complicated task. However, MMC Convert simplifies the process considerably. Our company provides a straightforward and secure solution for businesses migrating from QuickBooks in Mexico.
When you opt for our services, you can rest assured that no essential data will be lost during the transition from QuickBooks in Mexico. Our team of experienced support personnel is accessible 24/7 via phone or chat to address any queries you may have throughout the process.
Contact us today to explore how we can assist your business in achieving a seamless transition from QuickBooks in Mexico. Our company provides personalized migration services designed to meet your specific needs, ensuring the optimal solution for your unique requirements.