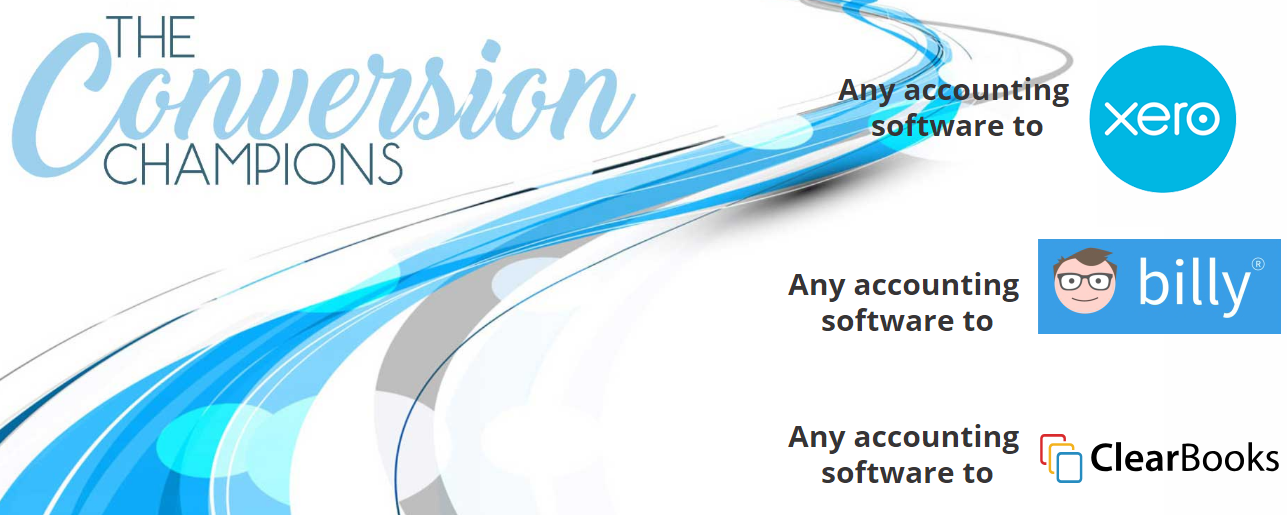 Are you facing problems with your data conversion? Do you want to overcome this?
Data conversion is a very critical process in the migration from existing software databases to the new ones that require changes in data formats. Data conversion refers to the transformation and transfer of data from one accounting software format to another which requires the data to undergo changes in formats or updates that ensure its compatibility with the new software.
MMC Convert is a leading player in the Accounting Conversion business with years of experience in working with a variety of accounting formats and understanding the challenges businesses face while converting data.
To ensure optimal services and satisfaction for clients, MMC Convert works as per the following principles:
The Converted Data must fit the desired destination or software.
The Data must function as desired in the new destination.
The process of data conversion must not disrupt ongoing operations. Thus, the conversion process must be less time consuming and must enable tracking of all the major and minor changes in data format.
Data retains its quality and accuracy.
The conversion process must support all multi-currency accounts.
Nowadays every organization whether big or small needs its data to be systematically organized and updated regularly. Sometimes due to limitations of historical data conversions, most organizations face challenges due to certain changes in their data. MMC Convert looks to overcome those challenges of historical data conversions and does promptly, in a smooth hassle-free manner within three working days.
MMC Convert has been serving and satisfying hundreds of customers with complicated data conversions including historic data conversions.
Now MMC Convert is together with Clear Books: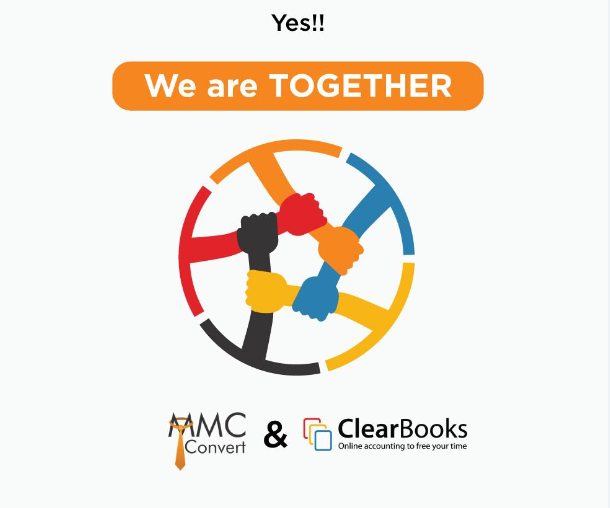 MMC Convert has recently won an exclusive partnership with Clear Books!
This initiative will be greatly beneficial for both companies to combine capabilities and serve clients more effectively.
Clear Books is working with MMC Convert to offer quick and easy data conversions from Sage 50, Sage One, VT Transaction+, Kashflow, Quickbooks, Quickbooks Online, Free Agent, MYOB, Xero, Zoho, Twinfield to Clear Books.
What's more – if you're a Clear Books Small or Clear Books Large customer – this service is free!
MMC Convert Listed at Xero Marketplace:
Now, MMC Convert is listed at Xero Marketplace to fulfil the data conversion requirements of Xero customers. Xero has also chosen MMC Convert as its Gold partner, reinforcing the credibility of MMC Convert services as a successful add-on partner.
For more detail please visit https://www.xero.com/marketplace/s/app-functions
The exclusive tie-up with Clear Books and the most reviewed Xero Add-on Conversion Partner in the Add-on marketplace has enabled MMC Convert to gain actionable business insights and a wider experience working with global clientele.
If you are looking for conversions, MMC Convert is the right choice for accurate and quick conversions. Get your accounting data converted from any software to any software!
Visit us – https://www.mmcconvert.com
Contact – info@mmcconvert.com
The Conversion Champions Are Just A Click Away!!